A space that encourages growth and independence.
An unlearning and relearning space for process, life and art.
We are Untethered Magic. Our goal is to provide a supportive communal safe space for creatives, so they may focus on their processes. We strive to push forward research-based conceptual contemporary arts for the Global South. We continually seek out creatives open to the challenges of an environment that demands experimentation, cooperation and exchange.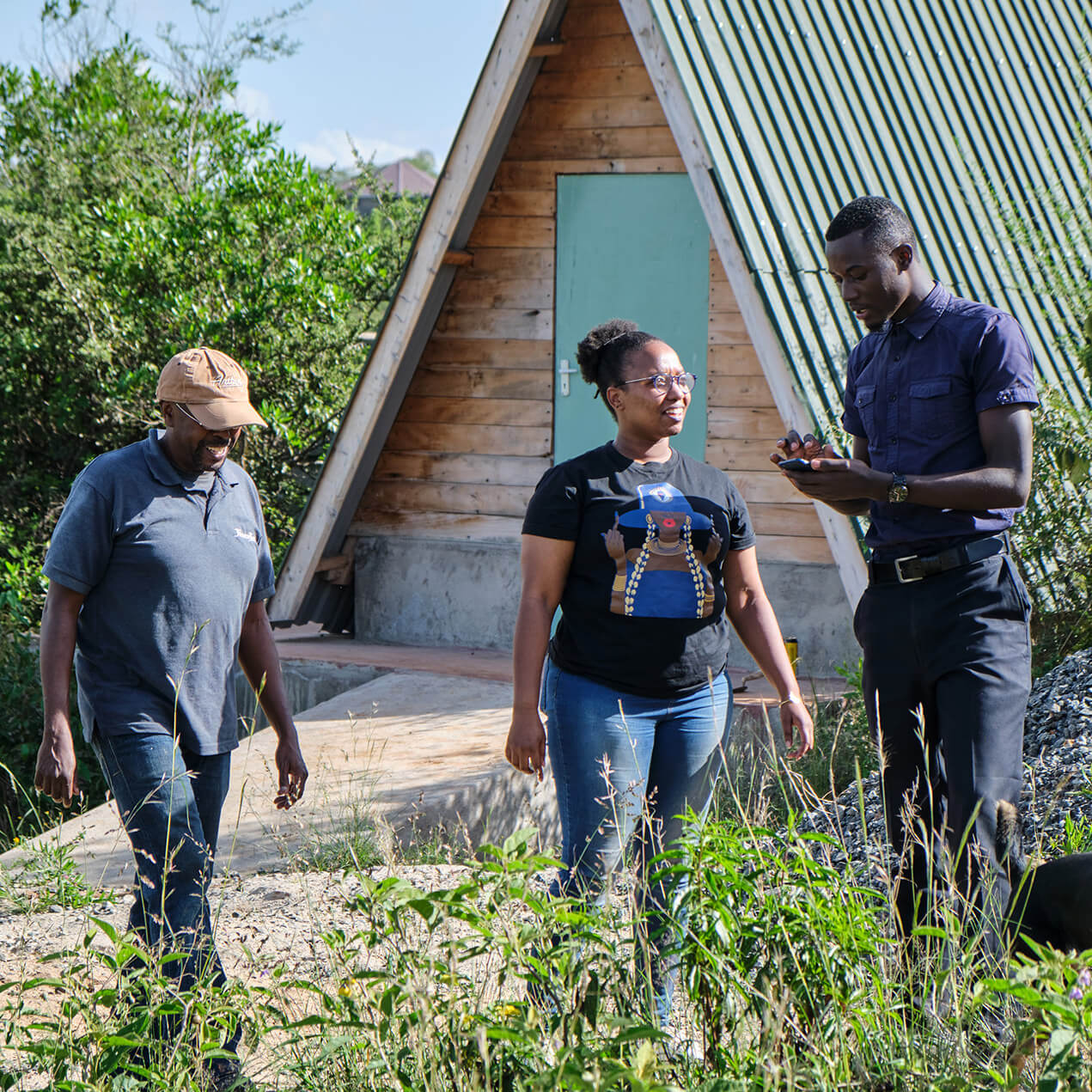 We are a home for the
creative process
Our philosophy is based on clear mutual responsibility, experimentation, exchange and dialogue. Untethered Magic allows organised and sufficient time, space and resources so that creatives may reflect on process and practice. We provide opportunities to engage with context by connecting the local to the global and the chance for encounters with the unknown.
Alaaa... people say what about Untethered Magic?!
Untethered Magic is an autonomous space that fosters unfettered flows of ideas and ways of being. When I think about the space, I am reminded by the potential that it exhibits, of harnessing environments that are one with nature and the soil.

Sibonelo Gumede

Urban Studies Researcher
When it comes to the Untethered Magic Residency, I got three words: Inspirational, Unconventional and Good Vibrations. Sometimes all you need is to elude the visual pollution around you, get absorbed in Untethered Magic and let it navigate you to your element as a creative.

Wakianda Virginia

Artist and Fashion Designer
Untethered Magic Residencies
Our long-term goals for residencies are knowledge growth, understanding and trust that will allow us to build transglobal project collaborations. [coming soon]
Untethered Magic Projects
An eclectic range of projects have been realised at Untethered Magic to date and we are always open to creative ideas. [coming soon]
Events @ Untethered Magic
Music video shoots, track launch intimate performances, photoshoots, private functions, Untethered Magic is perfect to rent for creative events. [coming soon]
Permaculture @ Untethered Magic
With everything we develop at Untethered Magic we are conscientious of the natural eco-system of our surrounding dings and attempt to employ indigenous farming methods. [coming soon]
Untethered Magic Shop
Take a little Untethered Magic with you. We are constantly updating our shop with bespoke designs. [coming soon]
Untethered Magic AV Studio
Our Audio Visual studio is a top-spec, fully equipped, state of the art production facility available for hire. We can offer sound engineering and video editing services for a complete package. [coming soon]
Are you interested in dialogue and exchange in and for the Global South?
We want to establish dialogues around alternative pedagogies and creative peer-to-peer mentorships, as well as process and dissemination formats. The network is a system to define ways to generate productive forms of community, and to engage new possible visitors, through research, discourse, production, and presentation of contemporary art practice. 
Discover how to engage with Untethered Magic
Discover how to engage with Untethered Magic
Discover how to engage with Untethered Magic
Discover how to engage with Untethered Magic
Discover how to engage with Untethered Magic
Discover how to engage with Untethered Magic
It's time to make process our priority. Give yourself the time to f@*k up!